Posted by

Jason Triplett
Saturday, August 26, 2006
If you haven't heard of this game, you've been hiding under a rock. Or perhaps you have been too focused on other stuff. Well we think it's time to open the eyes of the world to the awesome sandbox game Crackdown!




Crackdown is developed by the GAME GOD David Jones, the man who created Grand Theft Auto, and even coded Lemmings 1&2 BY HIMSELF! You play as a member of "the Agency", a group of super-cops hell bent on wiping out crime in Pacific City. Agents are clones of their former selves, kind of a rebuilt super-soldier. Think Universial Soldier meets Marvel Comics here...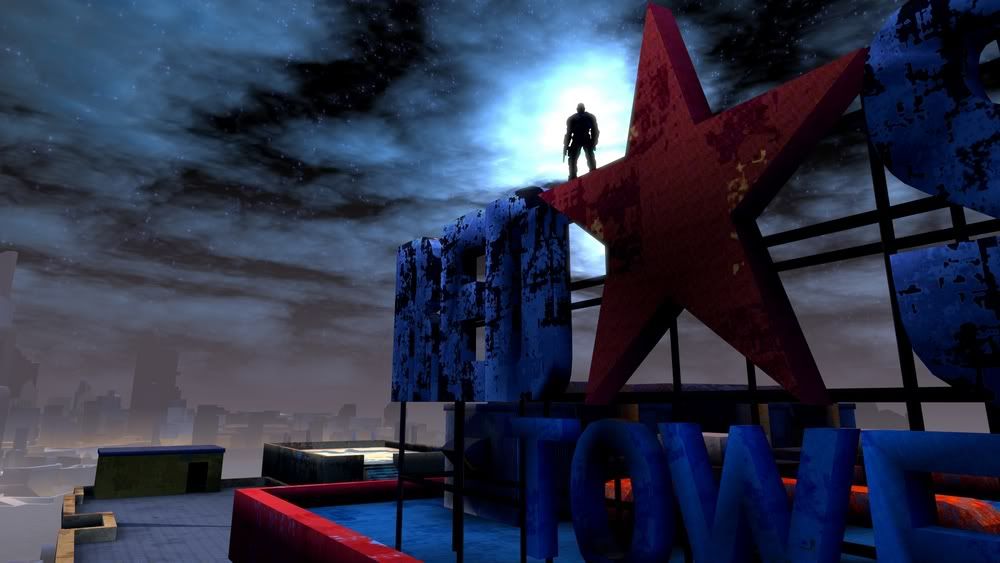 The game's structure takes the typical GTA-style missions to the next level. Not only is the ame open ended, but you can do any mission at any time! You can go straight to the biggest, baddest crime boss there is and take him out...or try to... Chances are, you'll have to do a lot of levelling up (yes, like an RPG), and get some sweet weapons before you can actually beat the baddest bosses in the game. However, the fact still remains that how you play the game is up to you.




So what are the RPG elements? Well, each player will have a basic stat set that they will be able to increase. Increasing them is as simple as using the skill you want to increase. The more you use it, the better you get at it. The more you shoot, drive, lift, fight, run, the better you get at it. Eventually you will become a super hero. Also, depending on the skills you increase, your physical appearance will change as well.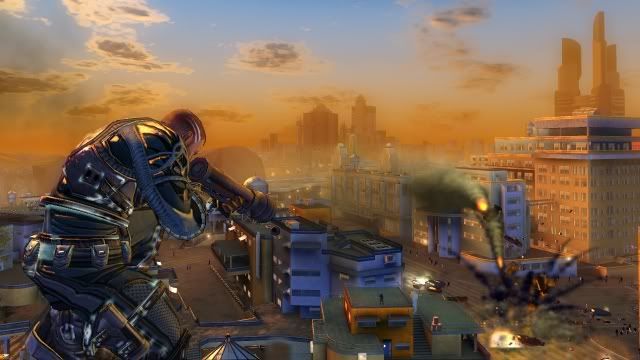 So what about multi-player? Well at any time, you can have a friend jump in your game via XBL for some killer co-op play, but it doesn't end there. While playing with a firend, you can learn some of their unique skills, as well as share your unique skills with them. You can also trade items and other stuff!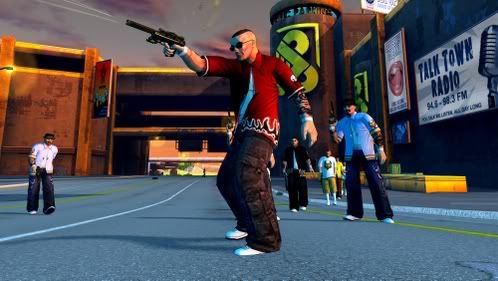 So far, there are over 100 licensed music tracks built in the ame, with the unique ability to assign specific songs to specific NPC's and areas. This is awesome for the fact that if you feel Boss A deserves Song B, you can make it so that song always plays when he is around.

So you can see why we are so hyped about this game. This game is only for XBOX 360, developed for Microsoft Game Studios by Real Time Worlds, and we anticipate this to be one of many system sellers for the first next-gen system on the market. To see more about this game, visit the official site, linked below!

http://www.crackdownoncrime.com
Blog Archive